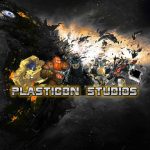 Our own TFYLP member and YouTube reviewer Plasticon has recently uploaded a bonanza of new reviews of some figures to his channel, and you can view them all right here on TFTalk.net!
Head on over to Plasticon's NEW section here on TFTalk, where you'll find a roundup of his reviews as they become available, and we'll do our best to add older ones as we go along as well in an organized, by series/sub-series catalogue.
Today's content drop features a plethora of G2 GoBots from the early 90's!  Check 'em out! Featured are: GoBots Frenzy, Soundwave, Megatron, Highbeam, Gearhead, Blowout, Firecracker, Mirage, Motormouth, and Sideswipe.